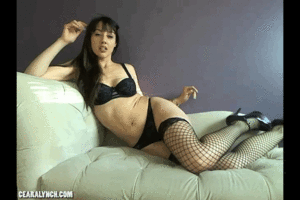 Let's be honest: you can't get enough of me. Every spare moment you have you want to spend it jerking your cock to my clips. That's why I made this special clip specifically for that coffee break at work. You know you only have a few spare minutes, so why make the most of it and tug one out to my instructions?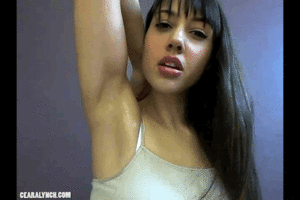 I catch you perving out on me at the gym. Did you really think you could get away with it? Men are so stupid. It takes no effort at all to lure you back to my place for the promise of something you know you are not worthy of. Suddenly my sweet flirtatious voice turns domineering. I raise my underarm and force you to lick and worship it. It's all too much for you to resist with my perfect face beckoning you right next it. You stare into my eyes and crumble, knowing you could never say no to my beauty. As you clean my underarms, I describe in graphic detail how nasty and smelly they are. I never wear deodorant, haven't showered for days, and workout for hours all the time. Now its your job to suck the sweat and clean them for me.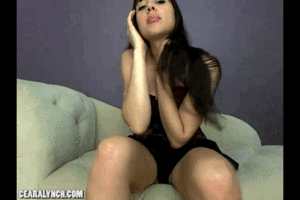 This is a special video for all you self identified "alphas" out there. Arent you just so precious? Sure, you may dominant the work place and maybe even the sluts you bring home, but all that changes when you're dealing with me, doesn't it? That ego slips away as you feel increasingly weaker. In no time you go from a dignified man to a desperate, vulnerable slave, begging to submit. There's no question about it, I have the power between us. Struggle all you want, you will always lose.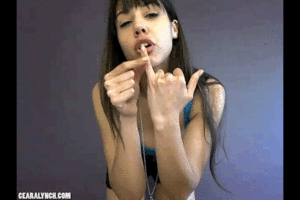 Sissy Jessica is totally fucked. As if her life weren't already with that tiny little clitty of a cock that no woman would ever want to fuck. Really, its better off just being locked up in chastity. I instruct sissy to position herself in her cage and insert the lock without locking it just yet. I laugh at how pathetic she is and how powerful I will be once shes locked in her cage for good. I take off my top revealing a one piece bathing suit underneath. Sissy gets so excited she begs me to take off my shorts as well. But they only way Ill do that is if she pushes the lock. I tease and instruct her to position her hands on the lock and count her down from 10. Once I get to zero, sissy can't help but seal her fate! I laugh diabolically, knowing I have her right where I want her. Now the only way to get free is to suck cock and serve me like all my other sissy sluts.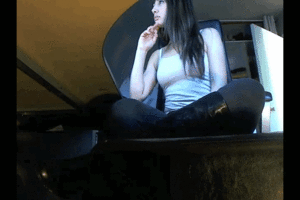 Look at you. Yet another minimum wage earner who desperately wishes he could shower me with huge amounts of cash and presents. Too bad you are nothing to me and always will be. I place you under my desk like a forgotten object as I ignore you looking at my phone. Eventually I pay you a little scrap of attention to acknowledge just how pathetic you are for kneeling in front of me in hope that I will look at you just once. I degrade you for being a worthless earner, barely making enough to scrape by paycheck to paycheck. Meanwhile, I sit back and watch the money flood in effortlessly, getting paid just because I'm beautiful and powerful, living off the expense of many losers such as yourself. Now I'm going to make an example out of you. You're going to wish you hadn't bothered me. I will strip you of all the money you need to survuve, even though I don't need it, just because youre too weak and helpless to make me stop. You cannot say no. It excites me to rip you off and cripple your already unstable financial situation with hardly lifting a pretty finger. In fact, I make you beg me to take it and then thank me for the privilege afterward. Then to provide further evidence of how pathetic you are, I sit back in my chair and prop up my booted feet, ankles crossed, with my dirty soles right in your face. How insulting and disrespectful of me to shove these filthy shoes right under your nose as you kneel, yet you don't have the balls to object. You will simply stare at the bottoms of my shoes, without even a glimpse of my pretty face, and pay for every minute for the honor.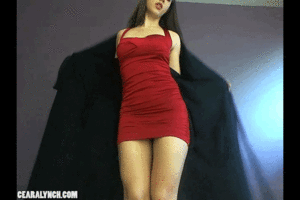 I am Queen of a secret society of modern day amazons, blending in with normal society in wearing short skirts and high heels. My secret goal is to enslave all men and take over the world. As a private detective you have been investigating something suspicious. But before you know it, I have one of my ladies find and capture you to bring you before me. "Welcome, little one" you hear as you walk in. I'm covered so you can't see what I'm wearing, but not only are am I stunningly beautiful, but I am incredibly tall; well over six feet! I look down at you in amusement, knowing the effect I am already having. I introduce myself and explain that I knew what you were up to which was why I had you captured. What am I going to do to you? Most men I capture are either enslaved, converted or, in cases where they resist, simply crushed. I'll decide what to do with you once I've made you mine. You laugh at this - that will never happen. I chuckle knowingly, "really? We'll see, little one". I then disrobe, revealing a tight dress with classic pumps. I clearly know your weakness. I sit down and begin to slowly cross and uncross my beautiful legs. You try to put up a fight, but you're no match for my power. Once you're mine there will be no one to stop me. "Who do you belong to, little one?" I ask. Inevitably, you break and tell me that you belong to me. I tell you that you made the wise choice and now I am going to show you just how helpless you are by slowly lifting you off the ground. I smile and tell you that I may keep you for myself, but either way, there is no escape.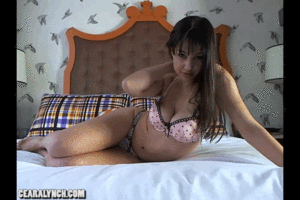 That's right. You have found Me; The woman you were destined to serve the rest of your life. On your knees; cock in one hand, wallet in the other, ready to submit completely. Nothing compares to the skillful way I pull at those puppet strings in our mind. All other Dommes pale in comparison to the undeniable glory that is Ceara Lynch.
Pages