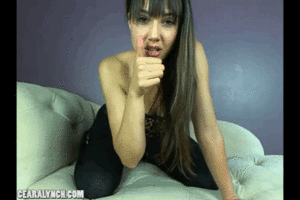 Watch me break down my new slave Thorston from a man to a bumbling, blackmailed, idiot in less than 10 minutes. He was instructed to pay for the creation of this clip, then send a tribute after its completion. Now with his poppers in hand, I instruct him to sniff and pay some more. He loves it so much, he can't get enough. That intoxicating high of the alkyl nitrites combined with the euphoria of paying his goddess is enough to make his head spin. Now that I own this loser, I whisper his name to him after his final sniff to claim him as my own, "Thorston."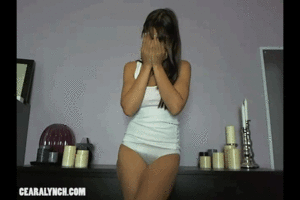 Hi honey, sit down. We need to talk. This is really hard for me to say, but you know how I went out dancing without you the other day? Well I met someone that I really liked. Gosh, this is really embarrassing. but I think honesty is so important in a marriage. Well, one thing led to another and... I had sex with him. Im SO sorry baby. I still love you and all your cute submissive tendencies – sitting on your face, having you wear panties, etc – they're really adorable! But I've kinda been seeing this guy for a while and were really involved now. For the first time ever I really feel like I'm getting my needs met. He's just so physical. Aggressive even. We really have a special connection. What's that? You Have questions? Well sure honey, ask away. Did I suck his cock? Oh gosh.. haha.. Yes, I did. He likes that. Especially when he cums in my mouth. He loves my ass too. haha. Oh my god, Sorry, I shouldn't have said that. What's that? You want me to stop seeing him? I don't know if I can do that. Im so sorry, I can see this is upsetting you. But I need this. If you want to take a lover too I totally understand. I know it probably wont be so easy for you considering your submissive quirks. Aw, its ok. Don't cry! Oh my god this is so sweet and so sad. Do you want me to sit on your face? Would that make you feel better? You poor thing. Don't be sad, youre still my best friend in the whole world! Let me dry your eyes with my panties.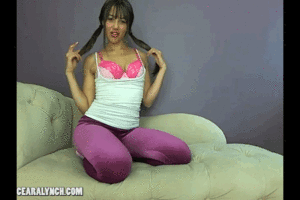 I've discovered your dirty little secret: you love to wear women's clothes. How fun! Now we get to play dress up. I walk into your room one day and instruct you to put on panties and a bra, because I know you have them in your closet. I want them to be pink, of course, so we can match like sisters. I watch your girlie clit grow bigger as you change into your sissy wear. You're clearly enjoying this. You just love it when I tell you what to do, you can't say no! Now let's play a little game. I know you have a date with a hot girl tonight and I wouldn't want you to miss that. But I want to put that "manhood" of yours to the test. If you can resist cumming for me as I tease you, you get to go out with this girl like a man. If you fail, you have to go on this date in your cummy panties. Think you can handle that? Let's find out.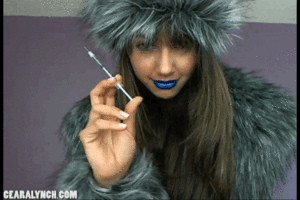 I remove you from your cage to begin the female hormone injections. You repeat how you love me and will serve me forever, doing everything I command as my subservient sissy cuckold. You make a pledge of obedience to me and my boyfriend; your masters. You will do all the chores, run all the errands, be our entertainment, and suck my boyfriends cock to get it ready for me. Even though you're not gay, I know I can make you do this simply by spitting on his dick. You yearn to taste my saliva and before you know it, you're begging to suck it off of him. Now you're our fluffer bitch and you will eat the cum out of his condoms. Finally: the ultimate sacrifice. I pull out a knife and tease you with it. It's time to cut off that cock and make you a true genderless sissy. Watch you bIeed out and collect on the life insurance policy. I give you the kiss of de.ath goodbye, calling you a stupid sissy freak and forcing you to use your final words to tell me how much you love me.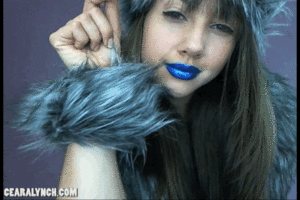 You've come to serve me after years of worshipping me from afar, aching to be near. I greet you wearing soft plush furs and sparkling blue lipstick. You are mesmerized, ready and willing to do anything I say. I tease you with my perfect lips and luxurious fur, sealing your fate with a mere kiss. Now you must sign a legal binding contract as my sissy slave cuckold. You are to sign over everything including your life and be transformed into a genderless sissy maid and serve my boyfriend and me. After you've signed away your life and said your vows, I lock you in a cage and call my boyfriend, telling him all that I've done to you. Then I hold the phone out to you and make you thank him, calling him master. From here on out you must do whatever we command.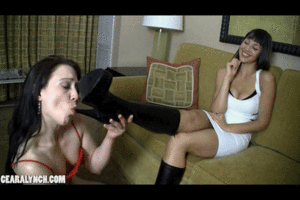 My slave girl, Cheyenne, has a lot of work to do. Im getting ready for a fun night out and I want to see my boots shining. What better way to polish them than with her tongue? This bitch wants to be just like me, but god knows that will never happen. The only way she gets bestowed the honor of being in my perfect life is by licking my leather boots clean! Sure, she hates it. But what do I care? She'll do ANYTHING for me.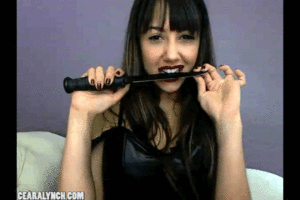 You have been knocked out, tied up, and . You sit before me bound tightly, unable to move even an inch. As you struggle and scream, I stare at you with excitement. I love to watch you beg. That panic in your eyes makes me hungry for you. I pull out a knife and seduce you with its sharp blade. Despite how utterly terrified you are, your cock stands on end, aching for it. That's when the torture begins; I carve my initials in your flesh, marking my property and watching you bIeed. Never has a man been so helpless, so weak, before me. This is just the beginning. I chop you up as much as I can without ending your Iife entirely, starting with your fingertips. You wale and curse. Your body fights with every ounce of strength it has to escape but it can't move in the slightest. I am elated. You always wanted to make me happy, right? Let's take it even further. I continue by slicing off the fat off the back of your arm then salt the wounds so you don't bIeed out. I want you to be alive as long as possible to prolong this beautiful interaction. Tears stream from your face as you watch me fry up your fIesh in a pan, then place it past my beautiful red lips and sink my teeth unto your soft tissue. My pussy becomes wet the instant your meat touches my tongue. I must have more. Little by little I carve out as much as your body as possible while keeping you awake. Eventually you stop struggling. Your mind has accepted its fate and has begun pumping out endorphins to cope with the physical trauma. That's when I know its time for the main course: that ugly, worthless cock that's remained hard this entire time. I tear it from your body mercilessly and fry it up. As you bleed out, I feed it to you from my knife. Darkness begins to envelop, your vision blurs, and my voice grows distant. The end is near. In the last seconds of life that's left, I kiss you slowly, making it all worth it. 
Pages